By Alison Lynch | Posted to GoodHousekeeping.com.uk
6 mouthwatering European destinations for foodies in 2019
As all natural born gourmands know, museums and cathedrals are great, but the real joy of travel is discovering new dishes and flavours, enjoyed over a few glasses of wine, in local restaurants and cafés.
If your favourite part of any holiday is breakfast, lunch and dinner, here are some of the tastiest spots to try in Europe.
Copenhagen
Copenhagen and its new Nordic foodie scene has 19 Michelin stars and counting – it's famously home to the world-renowned Noma – but it also has a thriving street food scene (just head to Reffen, a street food market on Refshaløen.) From hot dogs with crispy onions to pickled herring and open sandwiches, there's something for every palette in a city that epitomises Scandi-cool.
Not sure where to start? The Nimb Hotel not only looks like a Moorish palace, it has a whole host of award-winning restaurants to choose from.
WACHAU VALLEY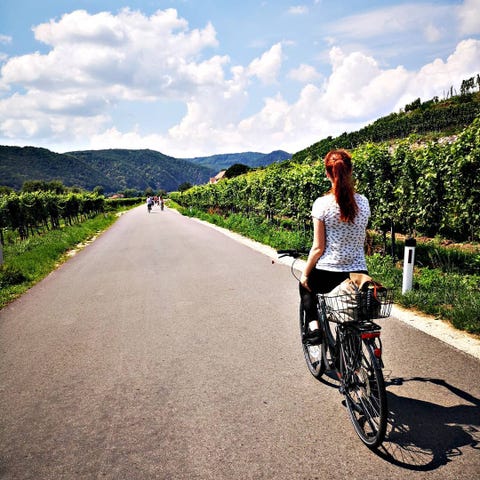 Austria's lush green Wachau Valley (which sits next to the Danube, an hour's drive from Vienna) is famous for its baroque churches, rolling hills and, most importantly, its vineyards. Wachau wines, including Grüner Veltliner and Riesling, are among the best whites in the world, and visitors are free to cycle and sip their way through the region's small family-run vineyards.
Not sure where to start? Wine lovers can immerse themselves in the best of Eastern European wines on a river cruise along the Danube with Avalon Waterways. With stops in Vienna, Wachau Valley, Salzburg and Prague, there's plenty of opportunity to sample the local grapes. There's also a Master of Wine onboard who will guide you through tastings and pairings as you travel along the banks of the Danube.
BOLOGNA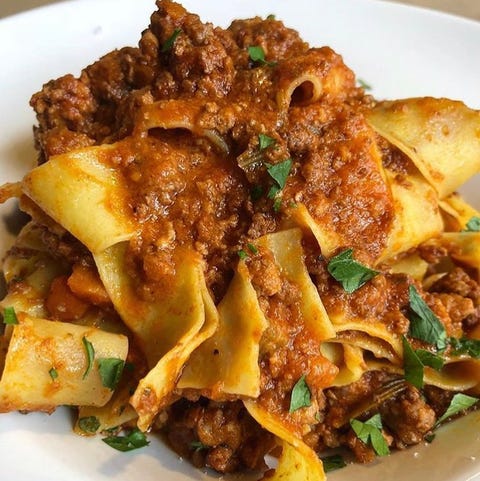 They don't call Bologna 'La Grassa' (the fat one) for nothing. If you're a fan of Italian food (who isn't?), treat yourself to a trip to Italy's food capital and home to tortellini, lasagna verde and tagliatelle al ragu. Head to Mercato Ritrovato, a local farmers' market, on Saturday mornings to sample street food including fried sardines and tigella (round toasted buns oozing with the best local cheeses and delicacies.)
Not sure where to start? You'll find plenty to eat in the old market area of the Quadrilatero.
PARIS TO CÔTE D'AZUR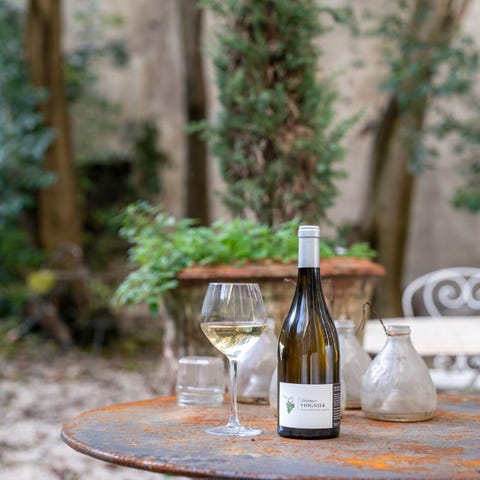 If heaven, for you, is delicious French cheeses, freshly-baked crusty bread and a great glass of red, then how about a river cruise that starts in Paris and meanders along the Seine and Rhône rivers, finishing on the French Riviera? On Avalon Waterways' Grand France River cruise, you'll visit vineyards and taste wines from across the greatest grape producing areas in France – from the Chardonnay and Beaujolais regions to Châteauneuf du Pape wine country.
Not sure where to start? Sample some of the delicious food onboard your river cruise, from al fresco lunches on deck to five-star dining, as you take in the panoramic views all the way from the City of Lights to the sparkling waters of the Côte d'Azur.
SEVILLE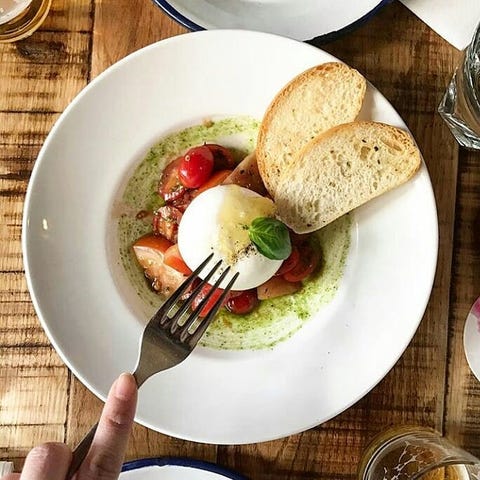 Named as the top place to visit last year by Lonely Planet, this small city in the southern Spanish region of Andalucía has a lot to say about food. Breakfast starts around 10.30am with tostada – toast with tomatoes – and cafe con leche, followed by a 2pm lunch over tapas (this is considered the main meal of the day) and a glass of vermouth, before dinner starts from 9pm.
Not sure where to start? Try a tapeo (a tapas food crawl) around the city. Seville is the birthplace of tapas after all. For modern tapas, head to Eslava bar, where you can try twists on traditional dishes, including manchego ice cream.
BUDAPEST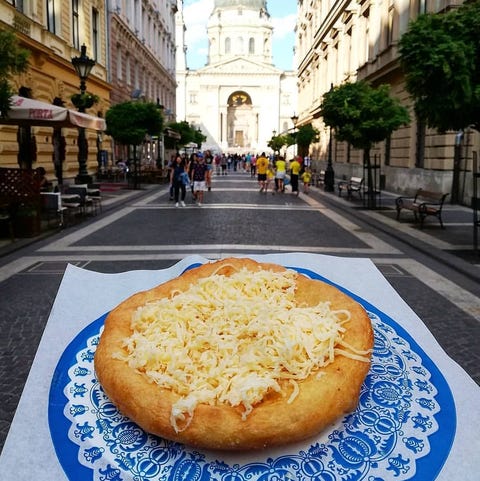 The starting point for Avalon Waterways' Blue Danube Discovery river cruise is Hungary's bohemian capital, Budapest, which boasts an exciting emerging food scene, inspired by a young crop of internationally trained chefs. It's not all steaming bowls of goulash (although those are available too) – the city has also absorbed lots of new Middle Eastern and Asian influences.
Not sure where to start? Have a walk around the food stalls at the Central Market Hall and try the Hungarian street food lángos – round deep-fried flatbreads rubbed with garlic butter and topped with sour cream and cheese. The buzzy Jewish Quarter is also worth a visit.
For river cruises that celebrate the best of European food and wine, head to Avalon Waterways